Why oh why?
It's been a frustrating day dealing with other real estate brokers in Pattaya.
It has been common practice during my 12 years in the Pattaya real estate business to co-broke with other agents if they have a property that I would like to show to a client.
Most are still willing to do this which makes life easy. We all market and offer properties at the same price level.
Almost on a daily basis we receive offer from other "property agents" offering us property. Great. But they say, "add your commission on top."
What's happened to the good old days of co-broking and sharing commission?
Isn't that good enough?
Presumably they want the commission for themselves and it's up to us to add our commission on the top inflating the selling price!
WE WILL NOT DO THIS.
As professional real estate brokers working under a strict Code of Ethics and having several hard-earned internationally recognized designations, we will not bow to this.
We will only work with bona fide real estate agents who are prepared to work with us on an open-book basis and share the agreed commission.
Please rest assured that we do not inflate prices!
https://www.fivestarvillasandcondos.com/Five-Star-Villas-Condos-are-qualified-real-estate-brokers-in-Pattaya-Thailand/1065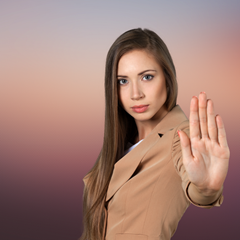 (Photo Credit: Showingtime)