Self Cleaning?
I wrote a quick Tweet yesterday on my personal Twitter account
Sea turtles!
"After 2 weeks of beach closures and a reduction of cruise liners sailing the beaches and oceans of #Thailand are significantly cleaner with reports of sea turtles returning to the beaches south of #Pattaya and places like #Phuket".
Sea turtles have been spotted on the beach and in the sea at Sattahip, just south of Pattaya.
We have all heard the world news about the sudden cleanliness of places like Venice, but I wanted to share this with you about Thailand
https://www.fivestarvillasandcondos.com/Contact-Five-Star-Villas--Condos-by-email-or-telephone/1071/Message/Form/31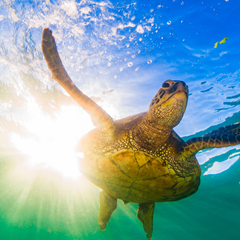 (Photo credit: turtles-live.net)